Tradition & Passion
The Lake Superior communities of Bayfield and Red Cliff combine to make up the beautiful place that we call home. There's something special about this area that brings people back – a SPIRIT. We are not alone in thinking that this is a great place.  Our distillery is designed to do this destination justice.
1560 Bourbon Whiskey Aged 4 Years

Vodka Sustainably Distilled From Whey

Wheat Whiskey Aged 4 Years

THE STORY
Like the crow, we wondered about our purpose.  Why are we working so hard?  How can we contribute to our community?  How can we share our enjoyment and the bounty of this beautiful, pure, Lake Superior place?  Like the crow, we have wandered. As we've wandered, we've made connections with our neighbors.  As we've connected, we've learned to enjoy what is closest to us.  We live in a  special place…a place that is unique, natural, fresh, and inviting.  Like the crow, we've found our purpose. Our purpose and our appreciation of this place is wrapped into Copper Crow Distillery.
A DESTINATION, DISTILLED
When you visit Copper Crow Distillery, you will feel you are somewhere special.  Our strong, impressive building, nestled in the pines will meet you at the end of our driveway.  The comfortable, relaxing interior of our tasting room will draw you in.  Slide onto a stool at the bar, or grab a seat at a table.  You're sure to be tempted by a cocktail (or two) from our seasonal menu.  Tours and tastings are offered, and encouraged!  We want you to enjoy your time with us.  Let us help you enjoy The Spirit of the Superior at Copper Crow Distillery.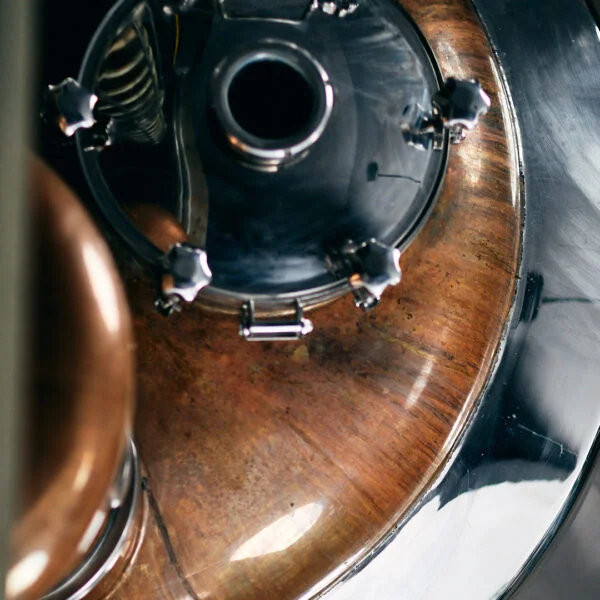 DON'T TAKE LIFE TOO SERIOUSLY